Kitesurfing Lesson Locations in Kent
The Kent Peninsula
---
We are truly lucky enough to have coastline all around us with the north, east and south coastlines
with sandy bays & beaches!
Pegwell Bay
Pegwell bay is a national nature reserve and as such has some restrictions and considerations to its use. It requires us to stay off the mudflats at all times and use it only when high tide, when no birds are feeding or low tide when we access via the western Under cliff.
It is truly one of the best places you could ever hope to find when it comes to learning to kite with knee to waist deep water for 500m. The diverse nature that you are surrounded by is also pretty amazing. We use pegwell bay whenever the wind is blowing southerly. Southerly being the predominant wind direction through summer.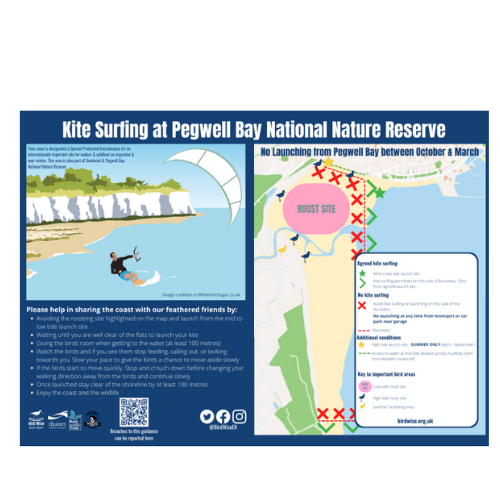 ---
Minnis Bay
When the wind is blowing from the north we head over to Birchington on sea to use Minnis bay. Minnis bay is already very geared up for water sports with a thriving windsurf and sailing club attached to the beach. The only restrictions here are based on the tide which closes the beach for 2 hours either side of high tide. Again, like Pegwell, Minnis is a learner friendly space with knee to waist deep water for a good 300 metres. The only difference is it's quite rocky underfoot in a few isolated places. Neoprene booties or old trainers / plimsolls are advised though not provided.
---
Walpole Bay
We use Walpole bay tidal pool in Margate for our 'ready to ride' stand up paddle board lessons. The pool it's self is the largest in the UK covering 4 acres in area. It is 450ft long by 300ft wife at the seaward end and 550ft long at the landward end. Swimmers always have priority but there is generally enough space for all users to enjoy the pool given the vast expanse of area it covers.
We are open for Bookings!